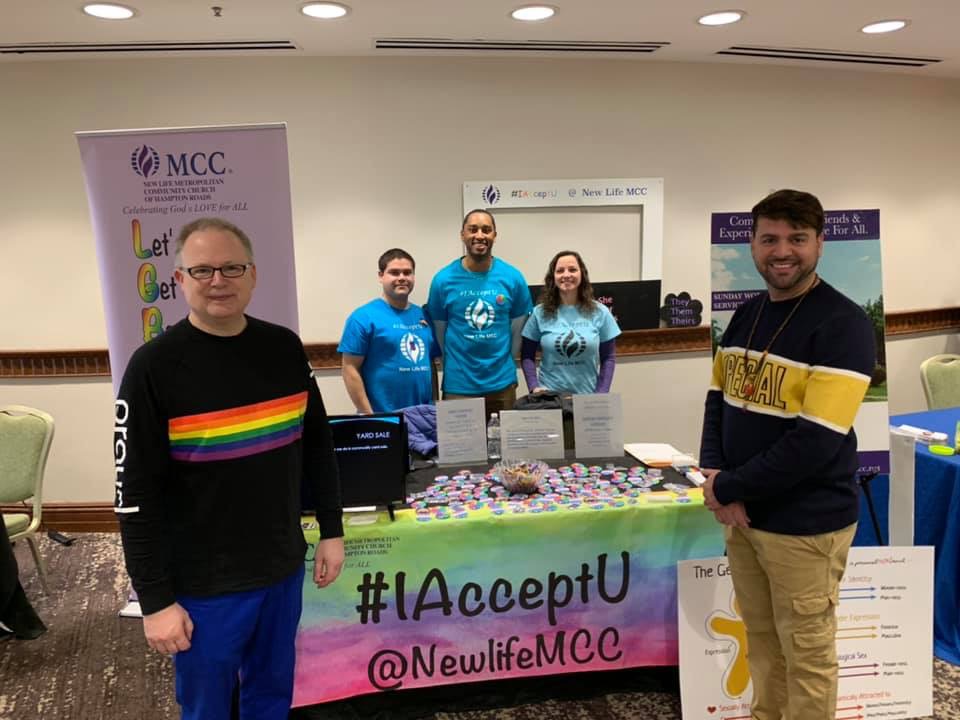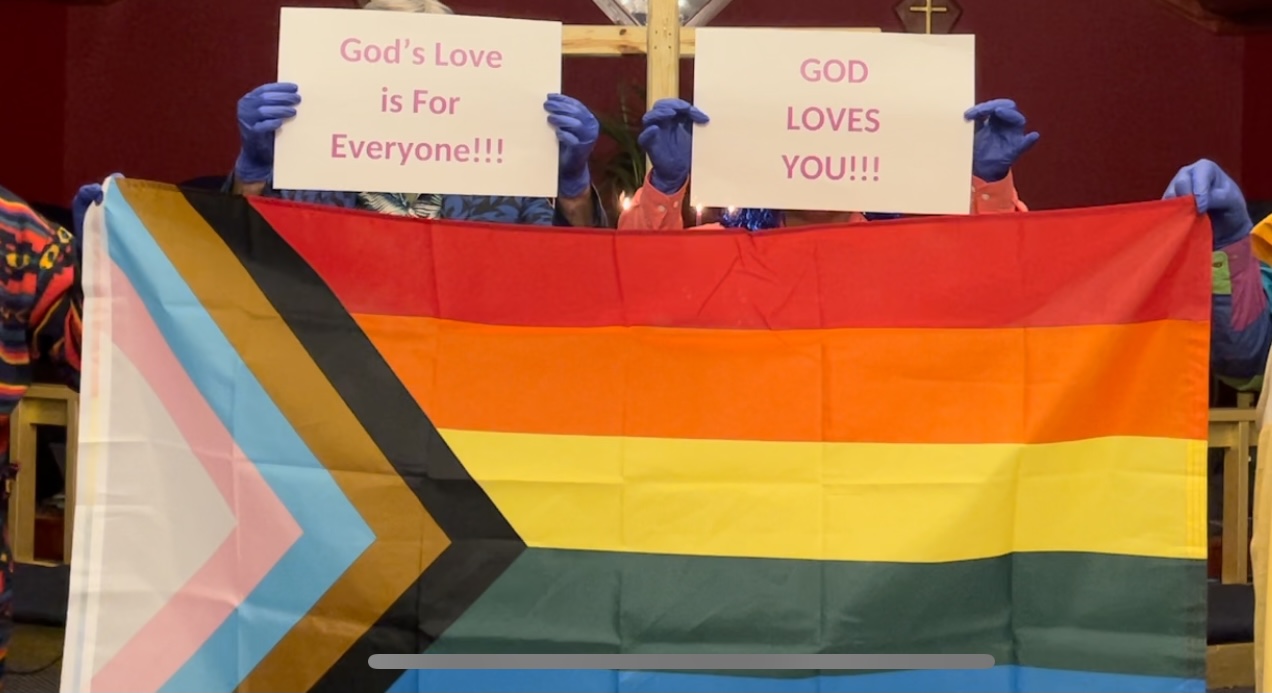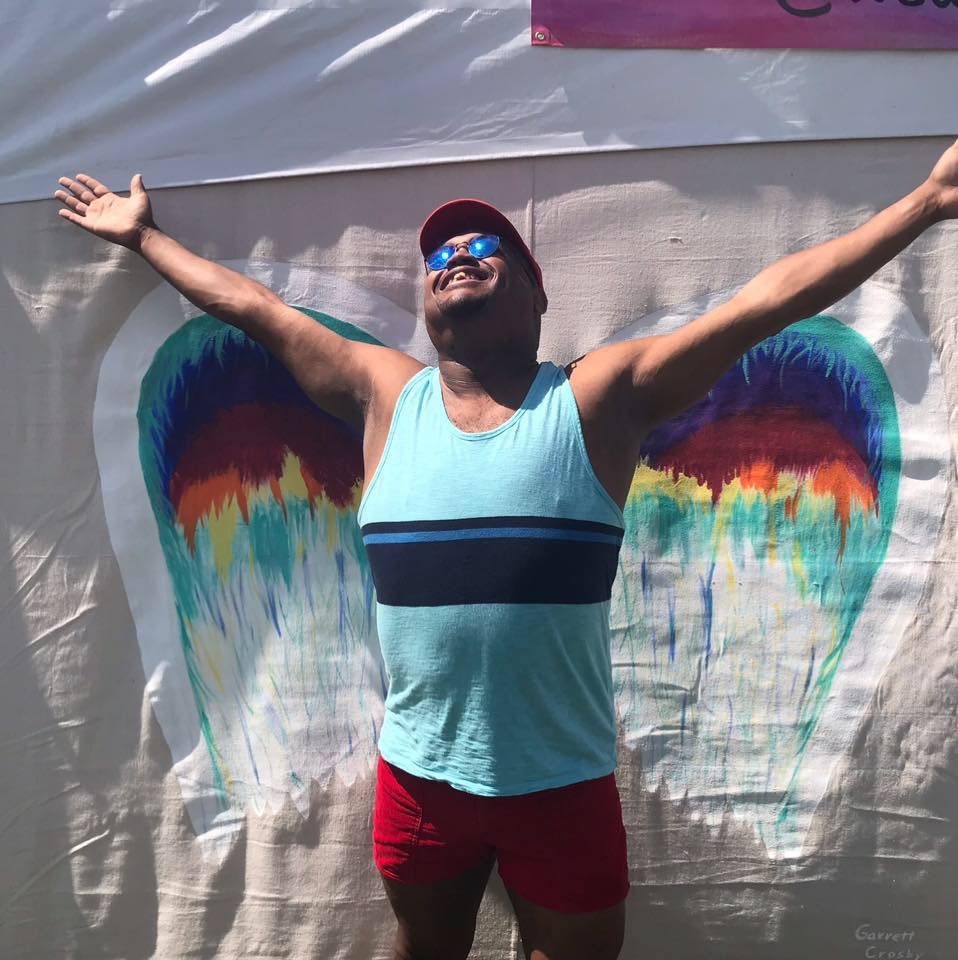 56848237_673934536357561_938088870303222632_n (1)
Join us every Sunday at 10:45 am for Sunday Worship
1000 Sunset Drive Norfolk, Virginia 23503
We are pleased to welcome for you back to on-site in-person worship services and ministry activities.
Sunday worship services will continue to be livestreamed on Facebook Live.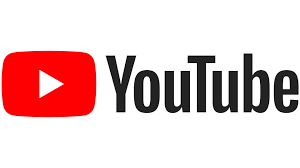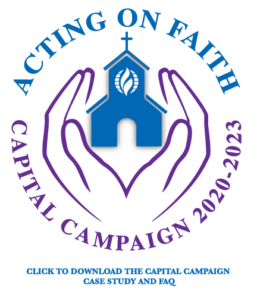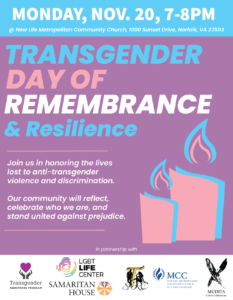 New Life MCC is honored to host the
2023 Transgender Day of Remembrance & Resilience
Monday November 20 @ 7:00 p.m.
1000 Sunset Drive, Norfolk, VA 23503
"Remembering Our Trans Legacy"
Join us in honoring the lives lost to anti-transgender violence and discrimination.
Our community will reflect, celebrate who we are, and stand united against prejudice.
New Life MCC is an affirming and safe space for all religions/non-affiliations.
We welcome you to join both on-site and in-person or joining our livestream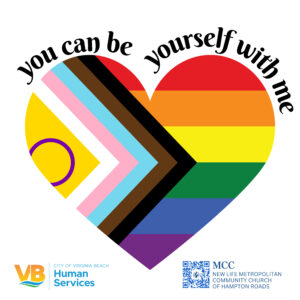 As federal inaction and state/local level rollbacks of protections continue, there has been a 35% rise in hate crimes against the transgender community. Everyone deserves to feel safe and valued. If you or anyone you know is in crisis, needs someone to talk to, or to connect with a supportive community – resource contacts are available below:
877-565-8860 Trans Lifeline
866-488-7386 Trevor Project text "START" to 678-678
tapvirginia.org Transgender Assistance Program of Virginia
New Life Metropolitan Community Church
At New Life MCC, we are just regular folks who believe that God's love is for ALL people.
We are delighted you found us on the web and as you explore the information provided here, we hope that it is helpful for wherever you are in life at this moment.
We also hope you get a sense of who we are and of just how much sharing God's love together has made both a real difference in our lives and given us a genuine desire to want to do the same for others.
Please know that you are always welcome to join us for worship or any of the other activities we do together.
Until then, we wish you God's blessings and look forward to meeting you sometime soon!
All are welcome!